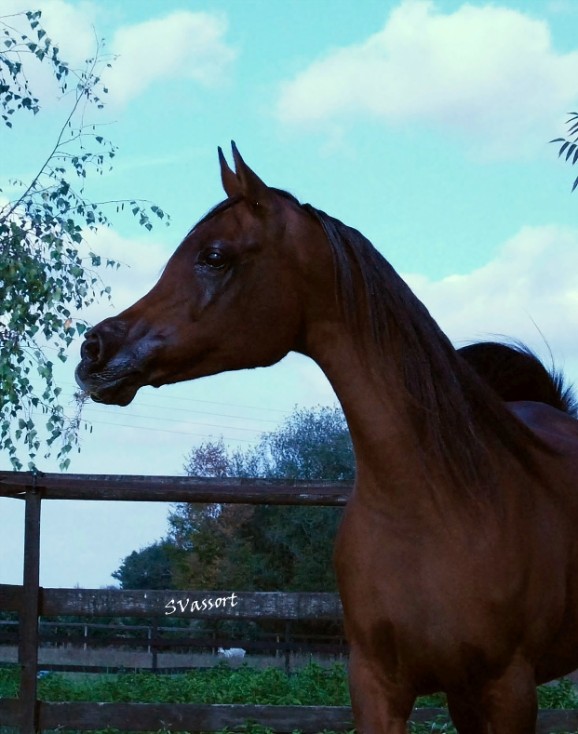 Champion yearling filly "Arc et Senans" international Championship
Junior Female Champion "Arc et Senans" international championship / France
EUROMASTERS Junior Female Champion
Dam of Shamilah Masai Mara ( X Warandes Plakat )
twice European championship class winner, All Nations Cup, Towerlands, Tulip Cup class winner. Junior Male res. Champion Baden Baden. Top Ten World Championship. Sire and grandsire of international champions!
Dam of Tchaata Maya Sara ( X WH Justice )
Ittenwiller B international show Class winner and res. Senior Female Champion
Dam of Tchaata Matisse ( X Amir Al Tiglio )
Rectors Arabian Trophy Gold medal junior male, Elran Cup Liberty Champion.
Bronze Medal Senior males 2010 French Nationals

Mahatma is the unique daughter of the Legendary PADRONS MIST twice res. World Champion.
She is sired by All Nations Cup , European Champion stallion and res. World Champion Stallion... NADIR I.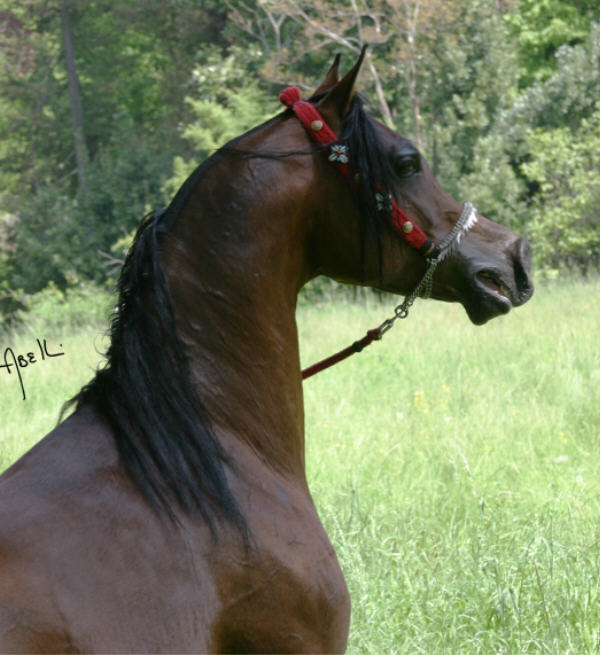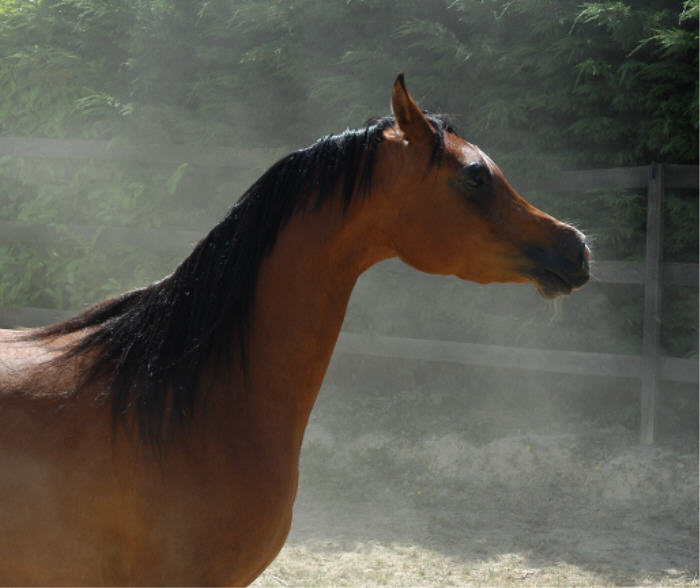 Above: Tchaata Maya Sara owned by El Badawi Arabians / Switzerland
left: Shamilah Masai Mara owned by Az. Agr. Il Tiglio / Italy
Below left and right: Tchaata Matisse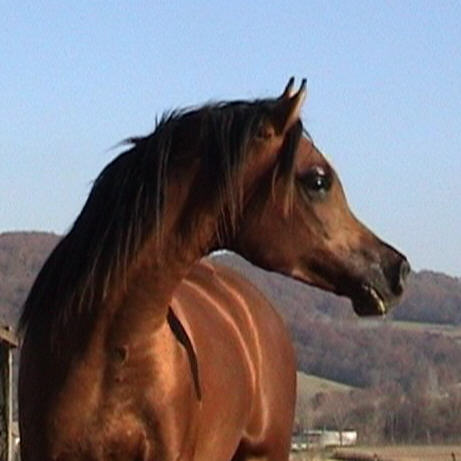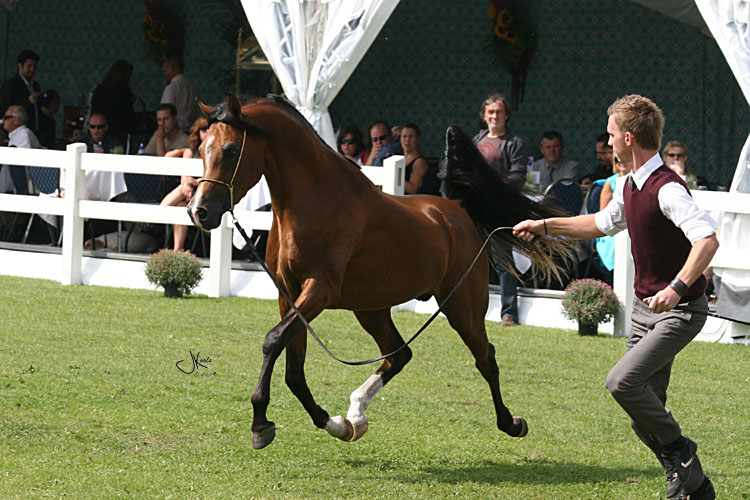 Mahatma's grandgets are also very impressive... Most of them inherited Mahatma's shiny bay colour, extreme type and umbelievable movement! It is extremely rare nowadays to see such movement in shows.... The best example is Mahatma's son Tchaata MATISSE wining the Liberty Championship at the prestigious ELRAN CUP 2009.
And the legacy of champions continues onto another generation with Alma al Tiglio ( 2009 multiple international champion filly ) whose dam Amanda al Tiglio is Mahatma's most lookalike granddaughter. We have at the farm Esta Masai Lam, Amanda al Tiglio half sister, a stunning mare French reserve national Champion.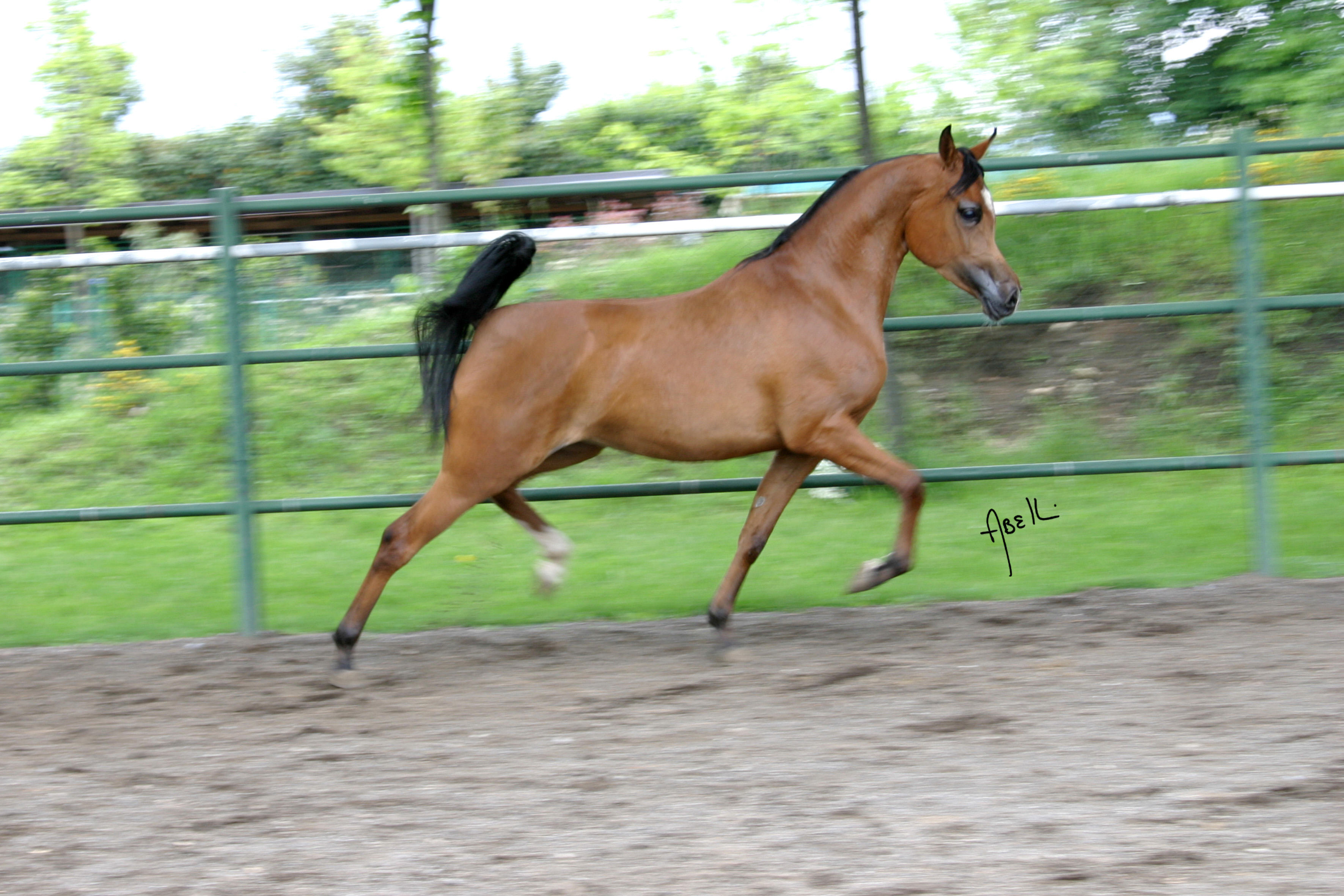 AMANDA AL TIGLIO dam of reserve World Champion , Las Vegas World Cup Champion
ALMA AL TIGLIO
Another great example is Amir al Tiglio

( multiple international junior and senior Champion )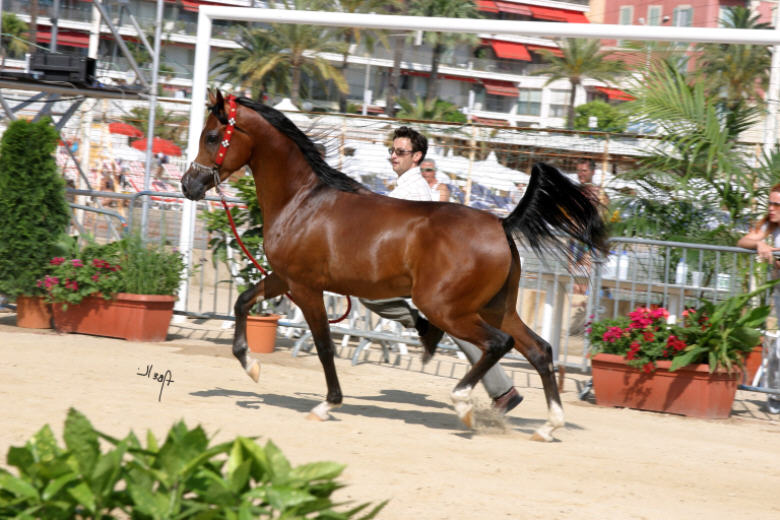 AMIR AL TIGLIO

with me in Menton A show, winning the res. 2 year old colt title